Searching for a book? Try one of these links: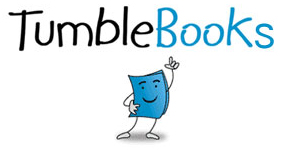 TumbleBooks - Online collection of animated, talking picture books
User Name: roosevelt
Password: school
Discover the history of westward expansion, development and the 'wild
west
' through a wide range of rare and original documents including printed books, journals, maps, posters, photographs and more

.
Spanning four centuries and covering North and Central America, this
digital
resource provides access to material from the Newberry Library's extensive Edward E. Ayer Collection; one of the strongest archival collections on
American Indian history
in the world.
Britannica School -

a safe, up-to-date, and age-

appropriate information resource for Elementary, Middle, and High School. Discover encyclopedia articles, multimedia, primary sources, games, and other learning resources that support student research and reinforce curriculum standards.
School User Name: j152908
School Password: learn
EBSCO eBooks:
research databases, e-journals, magazine subscriptions, ebooks and discovery service for the academic, medical
, corporate, school, library, & government fields.
User Name: j152908
Password: learn
Password: learn
online databases, library primary sources, newspaper digital archives, eBooks, courses and large print books
ProQuest SIRS Discoverer

: http://discoverer.sirs.com
User Name: j152908
Password: learn
multidisciplinary database for elementary and middle school learners, researchers, and educators covering curriculum areas such as current events, history, health, language arts, math, science, social studies, and technology
User Name: j152908
Password: learn
online database that can be used by teachers, students, librarians, and families to explore children's books and young adult literature and their authors